Bits of silliness and fun for the holidays. Including some super cool toys that I want for myself (which should surprise no one. I love toys.)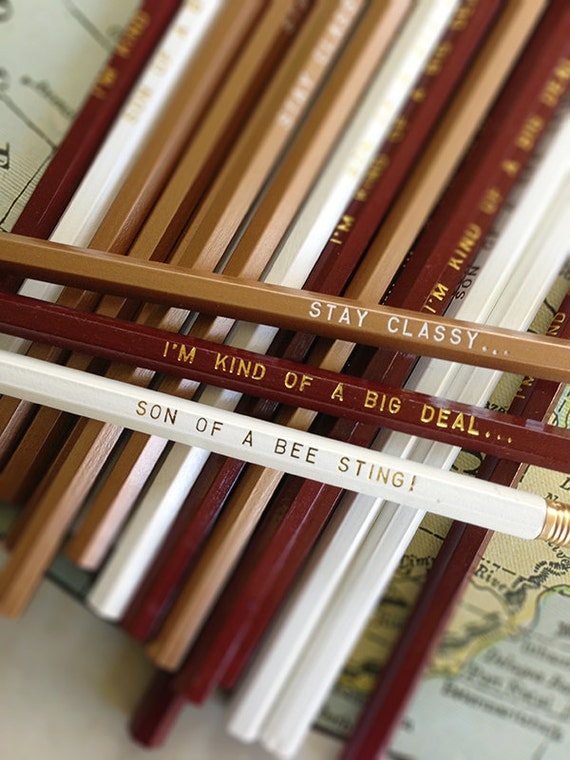 Anchorman Quote Pencils //
$15
// Etsy seller
Earmark makes lots of pencil quote sets
, including some of the best lines from
Arrested Development
,
30 Rock
, "Shut the Front Door," and, my personal favorite: "You Had Me at Meat Tornado"
Milktape //
$15
// Filed this under: why didn't we think of this years ago? A USB Drive Mix-Tape. So so fun.
Princess Bride Wine //
$25
// Should have put this with the food guide, but, well, it is hilariously silly.
Wooden Penguin //
£10
// These probably won't ship to the US in the time, but ohmygosh I love these wooden animals. So adorable.
Mustache Pacifier //
$9
// Can an ironic trend "jump the shark"? If so, the mustache trend certainly has with this, and yet, I want to buy it for every baby I know because it's just hilariously adorable. (Watch out, Jack!)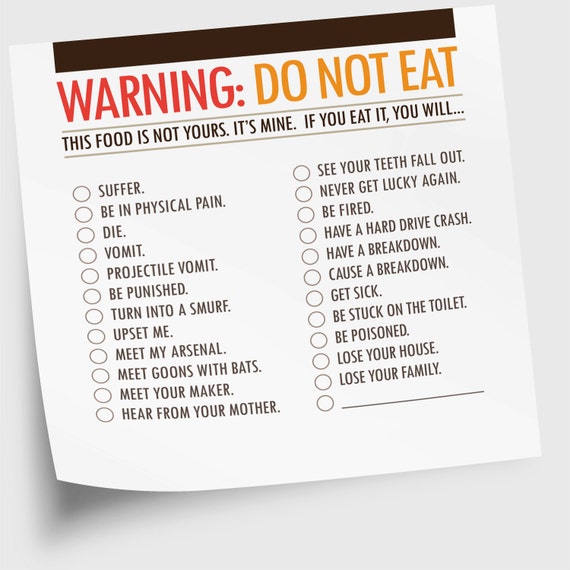 Do Not Eat Notes //
$5
// Passive aggressive office gifts done right.
Looney Tunes
Golden Collection //
$89
// Every New Years, Cartoon Network runs a Looney Tunes Marathon, and we basically have it on
all day long
. It is the best way to start a New Year: with laughter.
Build a Robot //
$30
// So so great.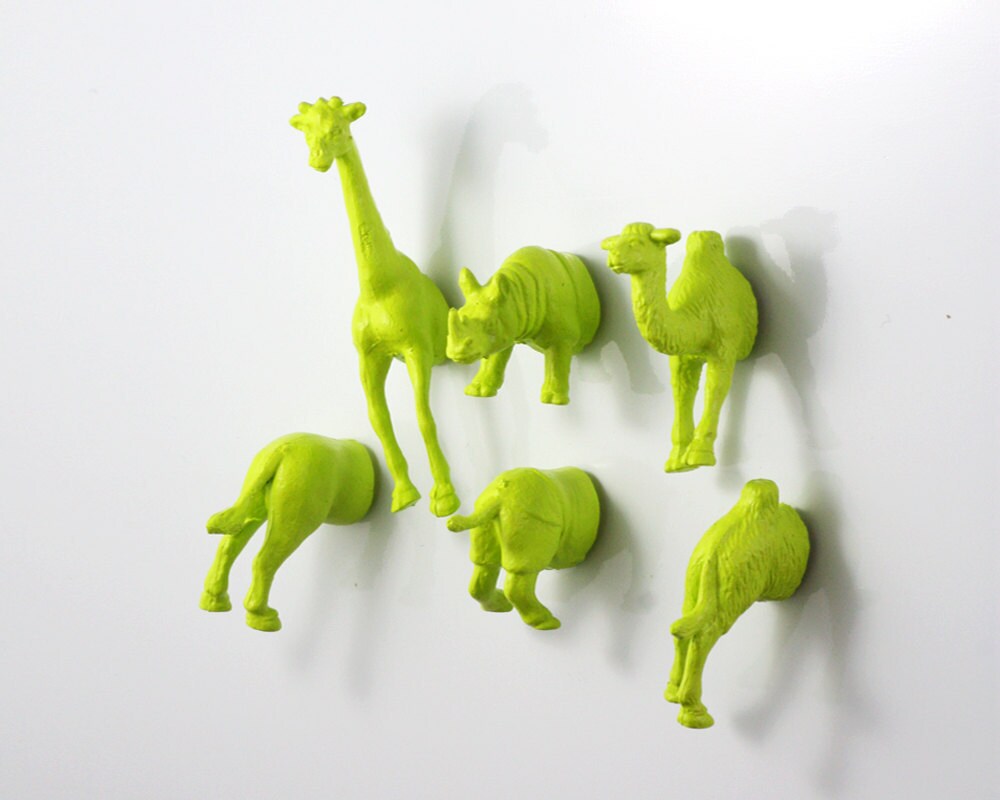 Safari Magnets //
$17
// These animal magnets from Etsy's
Original Animal Magnet Company
completely crack me up. They come in lots of colors and other animals (Stallions, Dinosaurs).
Lemon Ball //
$34
// A handmade, leather baseball from Kauffman Mercantile, which, by the way, has all the coolest things
ever
. You can do all your shopping there.