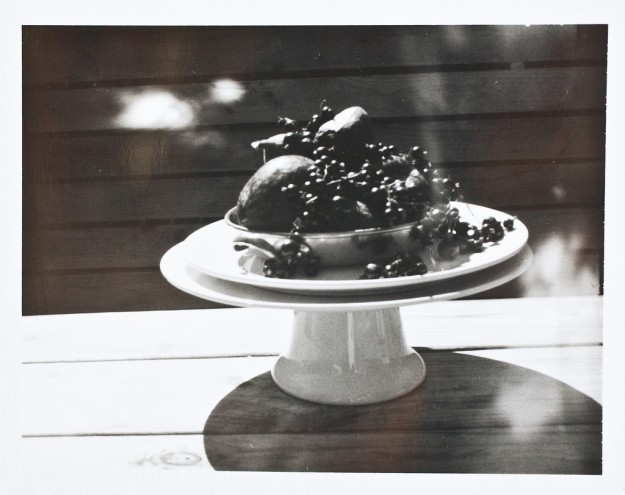 Is it just me or was this the looooooooooooooongest week? I have not been so ready for a weekend in a long long long long long long time. (Sorry, I got a little carried away there.) So here's the deal. I have a lot to accomplish this weekend, and I am telling you all, because I want you to hold me accountable. And just to make this interesting for those of you who don't think that every minute of my life is worthy of an account with excruciating detail, there are some fun links hidden in here. Let me know which is your favorite! (Photo by
Not Without Salt
.)
TONIGHT:
- Chillax with R+J and get those
silly twins to bed
. Then go to the movies.
- (Also, I'm wearing jeans and a ratty sweatshirt because it's
cold here in DC
. Not really cold, but, you know, cold enough to be cozy. And because it's Friday.)
SATURDAY:
- Reenact the daily Saturday morning ritual where I go to the farmer's market pretending to buy peaches and tomatoes and green beans and the last of the zukes, but always find myself standing in front of Mr. Francais and his
amazing
ham and cheese croissants...and somehow end up ordering two.
- After that, working all day sharing the coffee/vino love at G+B,
while rocking out to some fantastic tunes
.
- Then hitting up what promises to be
Maggie's Newest Favorite Shop Ever
.
- And then the
ball game
(perhaps my last of the season) with Mambo.
- I will also stubbornly hold on to the notion that it is still summer even though I'm wearing a sweatshirt to a ball game. (All summer long in SF we wear sweatshirts to ballgames!)
SUNDAY:
-
Clean my entire bedroom, including dusting and sorting all those piles of papers on my desk and getting rid of all the clothes I never wear and hopefully have a big pile of things to sell at the
flea market
next weekend.
- Make a batch of
Tomato and Nectarine Chutney
- Clean the bathroom before Myrna kicks me out of the house.
(Yeah, I know, I didn't fool you, did I? All that fun "to do" that you must hold me accountable for, and then: bang: the real chore is on Sunday. And I know I shouldn't work on Sunday, but it's my only day off, so I must, and anyway, doesn't God want me to put my life in order and stop living with moving boxes, two full years after I've lived in my apartment.)